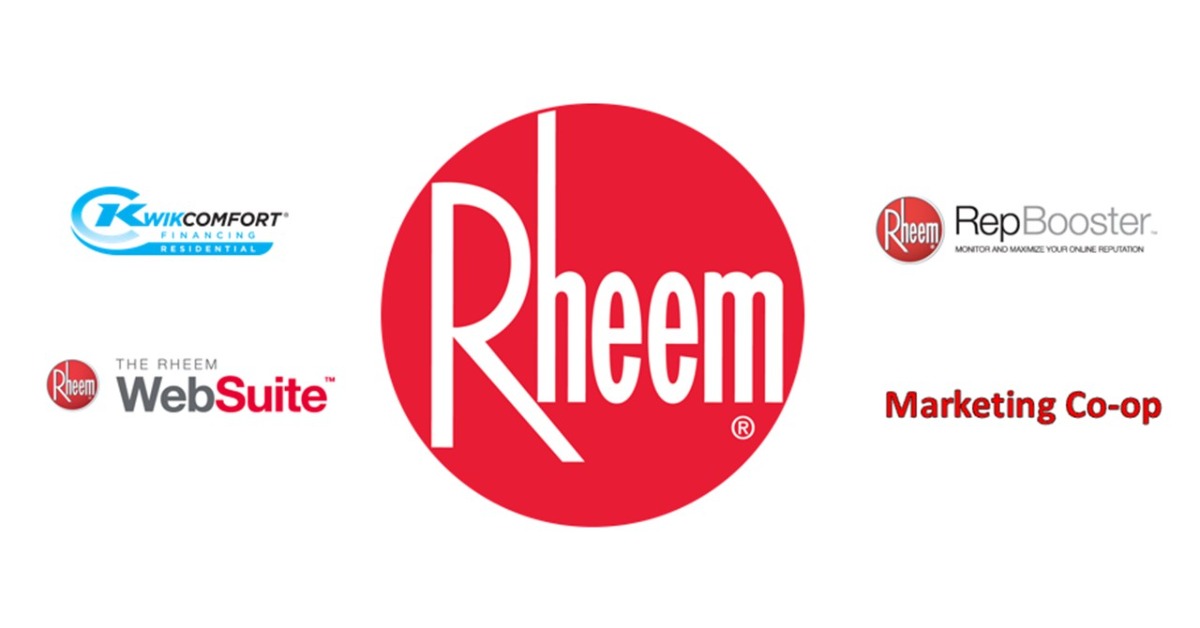 Ed's Supply + Rheem Heating & Cooling = Marketing Success
Gaining brand visibility in today's markets can be exceptionally challenging in the HVAC contractor world,  Quality brand marketing holds a high premium and demands a healthy marketing budget.  HVAC contractors are always looking for successful ways to grow their bottom lines.  Implementing quality brand marketing strategies is the answer.  But many contractors struggle to understand the fundamentals and framework of successful marketing campaigns that will help them achieve their business goals.  When marketing help is needed, HVAC contractors need to look no further than their distribution partners like Ed's Supply Co.
Ed's Supply Co. represents many brands and product lines, with one of the largest of these brands being Rheem Heating & Cooling.  Rheem provides excellent support for their global HVAC dealer base on many levels through their distributor partners.  Dealer marketing is a major focus of Rheem, with an extensive network of services offered.  Whether it is a small advertising effort, website creation, large scale digital campaigns, or other marketing effort, Ed's Supply Co. and Rheem can help you achieve your business marketing goals.
Marketing Services Available through Ed's Supply and Rheem:
Digital, radio, TV, and print advertising
Website development
Consumer financing
Contractor branding
Dealer promotions
Marketing Co-op Program
Fleet vehicles discounts
Online reputation management
Dedicated Rheem dealer development specialist
And more!
If you are a local HVAC contractor who is looking to grow your business and extend your marketing reach, Ed's Supply Co. and Rheem Heating & Cooling are your avenues to success.  Give Ed's Supply Co. a call today to get started on the journey!
Ed's Supply Co. – Equipment Division
Brad DiPasquale
615-242-4345
Or contact your local Ed's Salesperson.