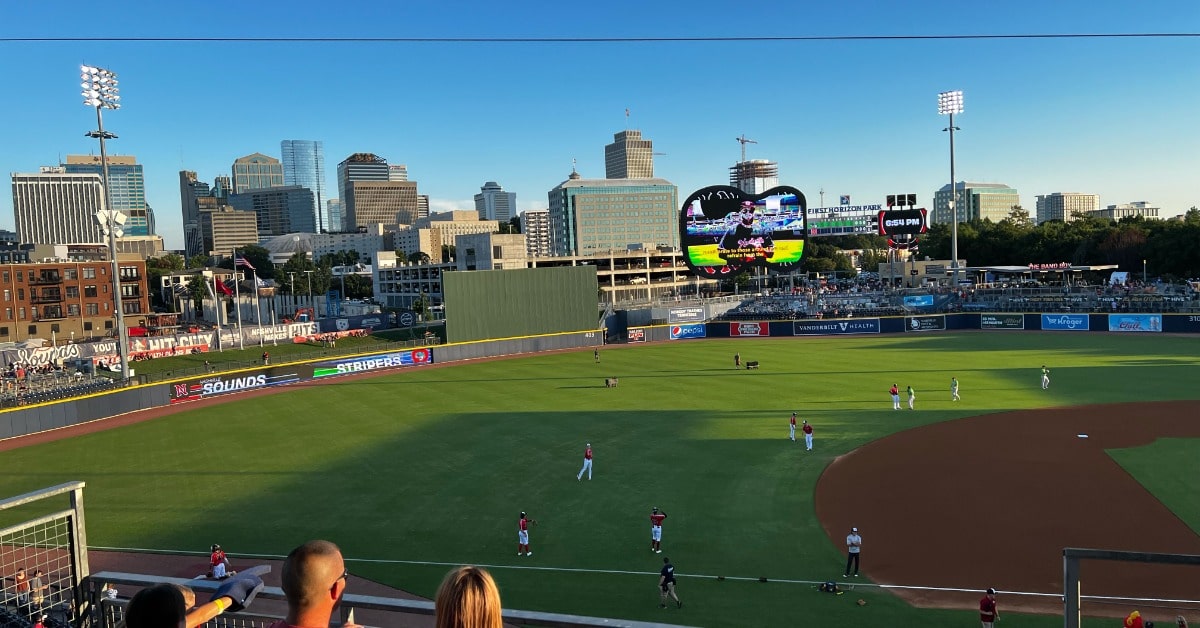 Rheem Dealers Enjoy Beautiful Night Out with The Nashville Sounds
With soaring heat outdoors, local Rheem HVAC contractors have been working long hours this summer to keep their customers cool.  A robust local economy has kept many Rheem contractors steadily booked week after week throughout the last few months.  The summer season can be particularly difficult for contractors to find time for themselves to cool off and relax.
With this in mind, Ed's Supply invited their local Middle Tennessee Rheem HVAC dealers to a dealer appreciation event with the Nashville Sounds minor league baseball team.  Temperatures dropped just in time for Rheem dealers to take in the baseball game at First Horizon Park on the evening of August 12, while enjoying food and refreshments in their private club deck.  Between the ice cream runs and jumbotron entertainment, guests watched the Sounds take down the Gwinnett Stripers 11-2 with a spectacular offensive performance.  Even the Nashville Sounds mascot, Booster the Rooster, made an appearance at the club deck to entertain the kids (and some of the adults too).  The night was topped off with a fantastic fireworks display celebrating the Sounds victory.
Ed's Supply Co. is thankful for our hard-working Rheem HVAC dealers who brave the intense heat of summer to ensure that their communities are kept cool.  If you are in need of help with your heating and cooling system, you can find more information on your local Rheem HVAC dealer at www.rheem.com or www.rheempropartnerstn.com.