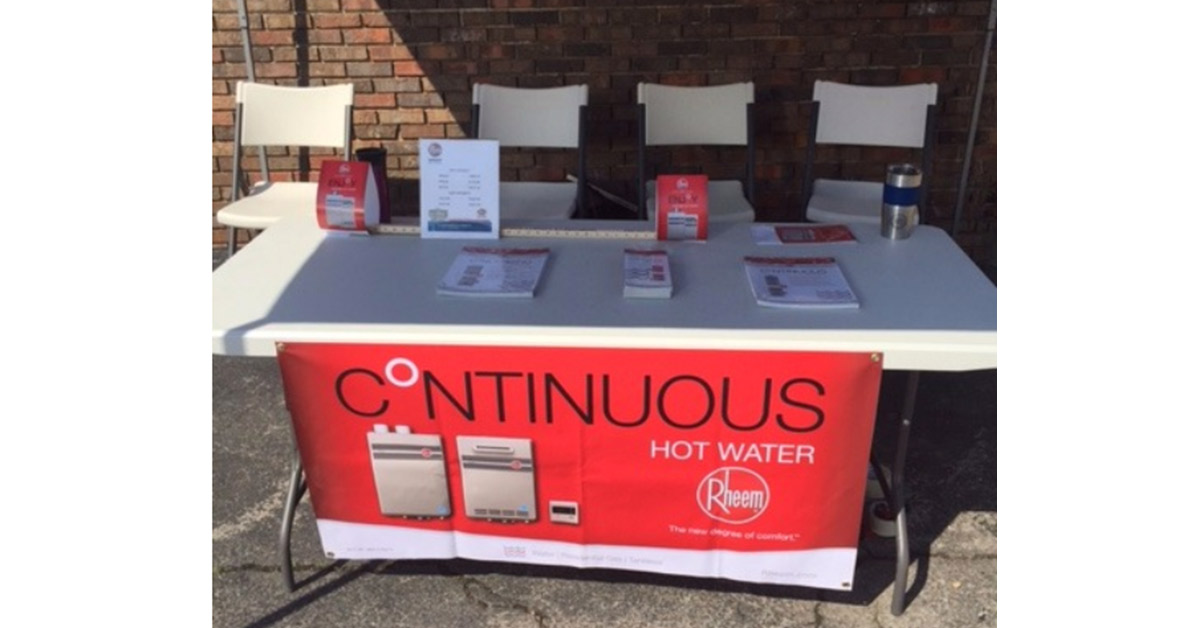 Ed's Supply Supports Local Water Utility's Customer Appreciation
Ed's Supply Sales Representative Steve Dodson hosted a Tankless Water Heater display/information booth on September 22 at the annual Customer Appreciation Day sponsored by the Humphreys Utility District.
Ed's Supply's mission involves aligning with industry partners to educate and inform homeowners how to take advantage of saving money, saving energy, and being environmentally friendly.
Featured at the event was Rheem's Prestige high efficiency Tankless water heater line, which boasts energy factors of up to 0.96 and the industry's lowest minimum flow rate. For home and business owners, this results in significantly lower energy costs, and endless hot water when they need it most.
All Rheem Prestige Tankless models exceed Energy Star requirements and employ a built-in condensation neutralizer to treat any harmful contaminates from exiting condensation. With the Rheem Prestige Tankless line, home and business owners alike can maximize their comfort experience while being eco-friendly. In a continuing effort to set the standard in Tankless water heating, Rheem has just released their mid-efficiency Tankless water heater with a built-in recirculation pump. This allows the homeowner to have faster hot water to the outlet with the push of a button.
Ed's Supply Co. is proud to partner with local contractors and utilities in efforts to promote the quality and innovation of Rheem heating, cooling, and water heating products. Rheem offers mid-efficiency and high efficiency solutions to fit the comfort needs of all consumers.
Contact your local Ed's Supply Co. store for more information, or for help locating a qualified Rheem Tankless service provider.