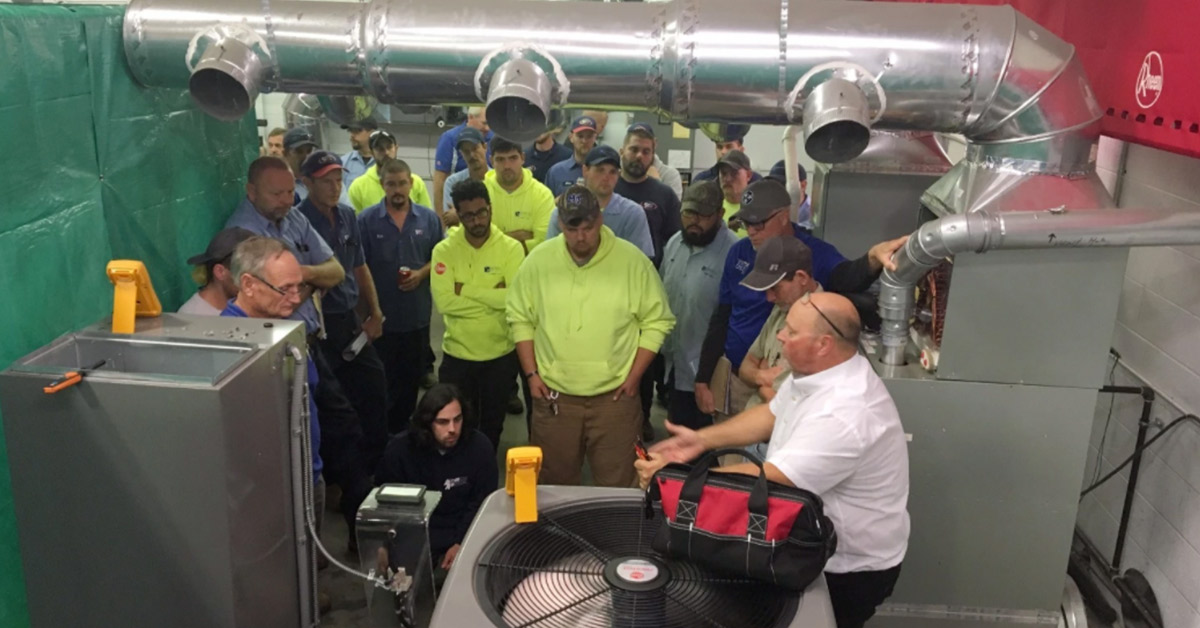 Fall Training Season Kicks Off with Inverter Course
Partnering with Rheem Manufacturing, over 30 area dealers attended the Inverter Systems and Econet Service/installation class.
This course is designed to educate the technician on air conditioning and heat pump systems that utilize inverters and inverter driven compressors.Rheem 17 and 20 SEER A/C and Heat Pump product boast 20 SEER in all capacities. Inverter technology combined with Rheem's Econet controls deliver the exact capacity the home needs to meet its comfort requirements.
The result of this advanced technology is significantly improved energy efficiency and comfort. Energy efficiency is improved by precise load matching, less cycling on and off. Comfort is improved by precise temperature control, precise humidity control and extra capacity during extreme cold or hot weather conditions.
Ed's Supply has comprehensive technical and business training available to help contractor customers keep pace in today's business climate as well as to train new staff on the basics of heat transfer. Call the Equipment Division at (615) 242-4345 or your local Ed's Supply branch or visit our website at www.Edssupply.com to locate the next training opportunity near you.