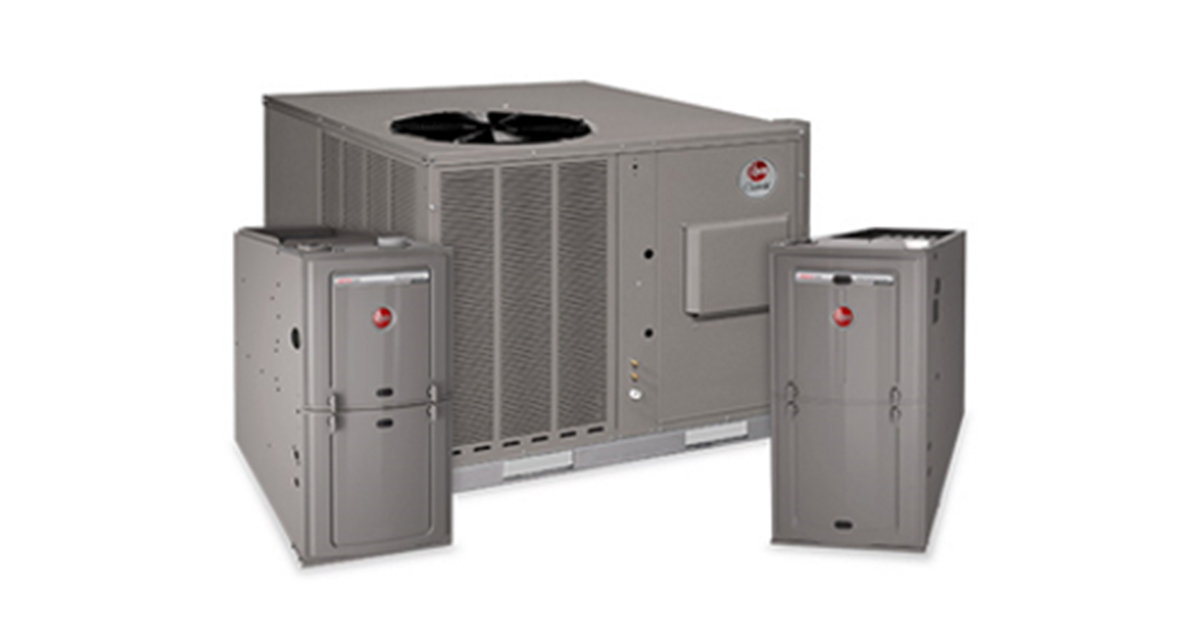 New FER Regulations: Rheem is Ready
July 3, 2019 marked a special date in the lives of HVAC manufacturers, distributors, and contractors. The U.S. Department of Energy implemented Fan Energy Rating (FER) regulations that affect all HVAC furnaces manufactured after July 3. This is the culmination of years of work and planning by the DOE to reduce the energy consumption and carbon footprint of residential gas furnaces.
In a nutshell, the DOE created a ratings system that considers furnace energy consumption in 3 different modes: heating, cooling, and constant fan, all expressed in watts per 1,000 cfm. The goal is to reduce wattage output over 40% across the board. As a result, furnace manufacturers have reviewed and revamped their product offerings to ensure FER compliance.
Industry wide, the most common and effective change to furnace products is with blower motors. Furnaces that featured permanent split capacitor (PSC) motors will now be replaced with electrically commutated motors (ECM) to achieve the ratings specified by the FER.
Rheem has taken a proactive approach to ensuring compliance with the FER. Rheem currently offers a full line of FER-compliant gas furnaces and gas package units to meet the many needs of their valued consumers. Efficiencies range from 80% to 98%, SEER ratings up to 16, and feature variable speed and multistage options.
Ed's Supply Company is FER ready, stocking compliant Rheem Heating and Cooling gas products.
Contact any of our branches to learn how Ed's and Rheem can help usher your company into the FER era.