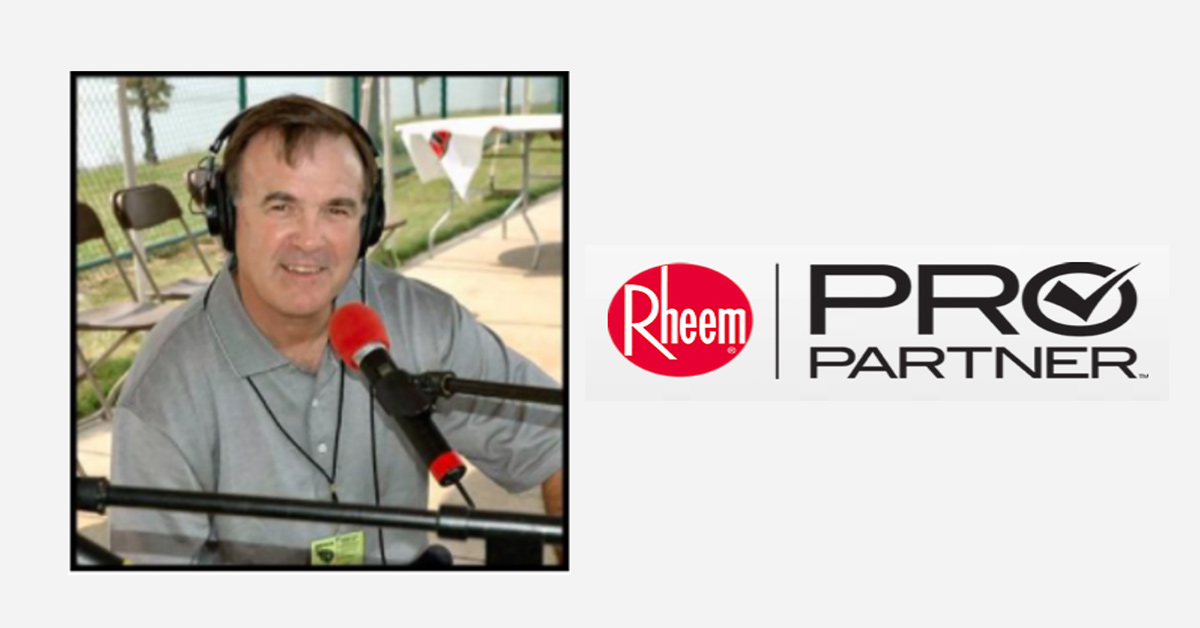 Radio Boasts Local Rheem Pro Partners
Middle Tennessee sport's enthusiasts often turn to radio for their source of information and entertainment for their favorite sports. For Tennessee sports updates, most look to Doug Mathews on 104.5 The Zone for insider information on their favorite Tennessee teams. Doug, a former running backs coach and defensive coordinator for the University of Tennessee, hosts two local Middle TN radio shows that air weekly: Sports Saturday and Big Orange Sunday. Doug also hosts a special statewide radio show in the fall, Coach to Coach, which focuses on Tennessee Football. Each week on these shows, Doug shares commercials highlighting local Middle TN Rheem Pro Partners and the values they bring to the market.
Rheem Pro Partners are elite Rheem HVAC dealers focused on superior customer service and technical excellence. Pro Partners take pride in ensuring that their customers have the best possible experience while they meet and exceed their heating and cooling needs. We encourage you to tune in to Doug's weekend radio shows to hear great sports entertainment and find out more about your local Rheem Pro Partners. For more information on Doug Mathews' shows, you can visit https://www.1045thezone.com/ for his local Middle TN shows or http://www.coachtocoachradio.com/ for his statewide show and local stations that cover it. To find your local Rheem Pro Partner, visit https://www.rheempropartnerstn.com/.