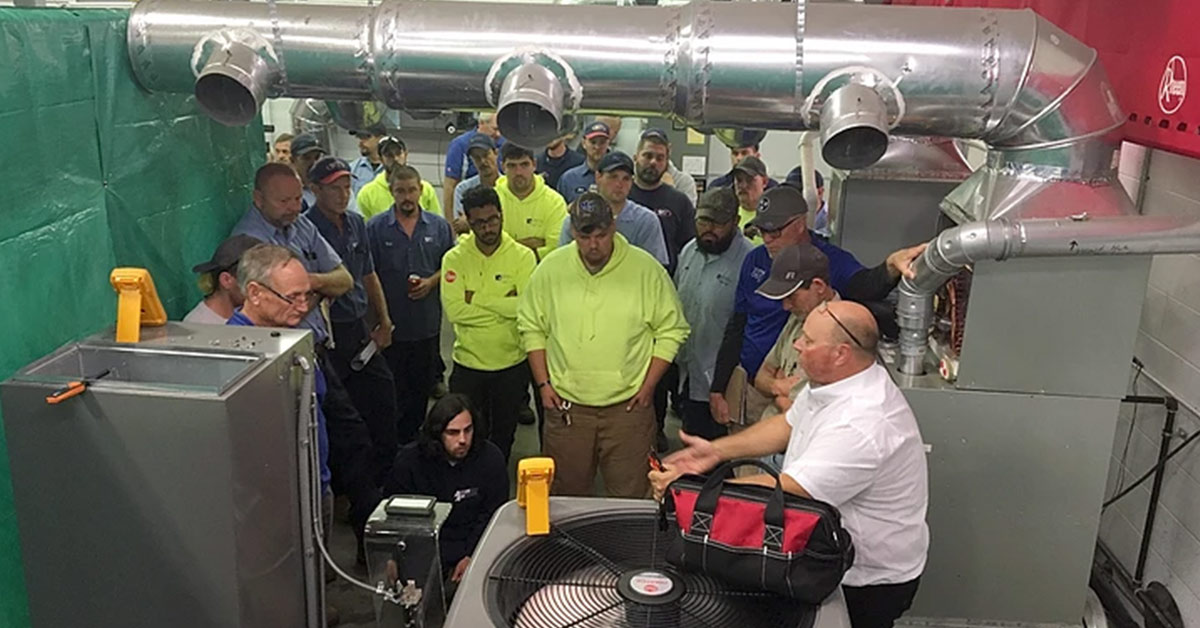 Ed's Supply Releases September – October Training Schedule
Ed's Supply Co. invites our valued contractors to participate in our September training classes, brought to you by Ed's Supply, Rheem, and Mitsubishi. This fall, Ed's Supply will feature a variety of virtual training opportunities accessible remotely by contractors in all of our TN and KY markets. September virtual trainings will focus on Rheem Econet and Inverter technology, highlighting the new Econet Smart Thermostat, Rheem Prestige Inverter systems, and Econet Intelligent Zoning systems. And training doesn't stop here, as we have more classes in the works for October and November. So, be on the lookout for more Rheem and Mitsubishi training opportunities to roll out over the coming months. We will be offering two types of classes for the remainder of September and October:
2-Hour Virtual – These classes require registration with George McDowell (see attached registration form) and are taught via webinar. Costs for these classes vary.
"60 Minute" Tech Series – These webinar classes are taught in a "to the point" style to be geared toward the time-sensitive technician. All classes will be 30-60 minutes long. There is no cost for these classes, and no registration is required. To get webinar links for "60 Minute" Tech Series classes, customers must contact George McDowell.
Registration is required to participate. To enroll in any of our Fall trainings, please contact George McDowell at gmcdowell@edssupply.com or 615-242-4345.
Click Here For Training Schedule