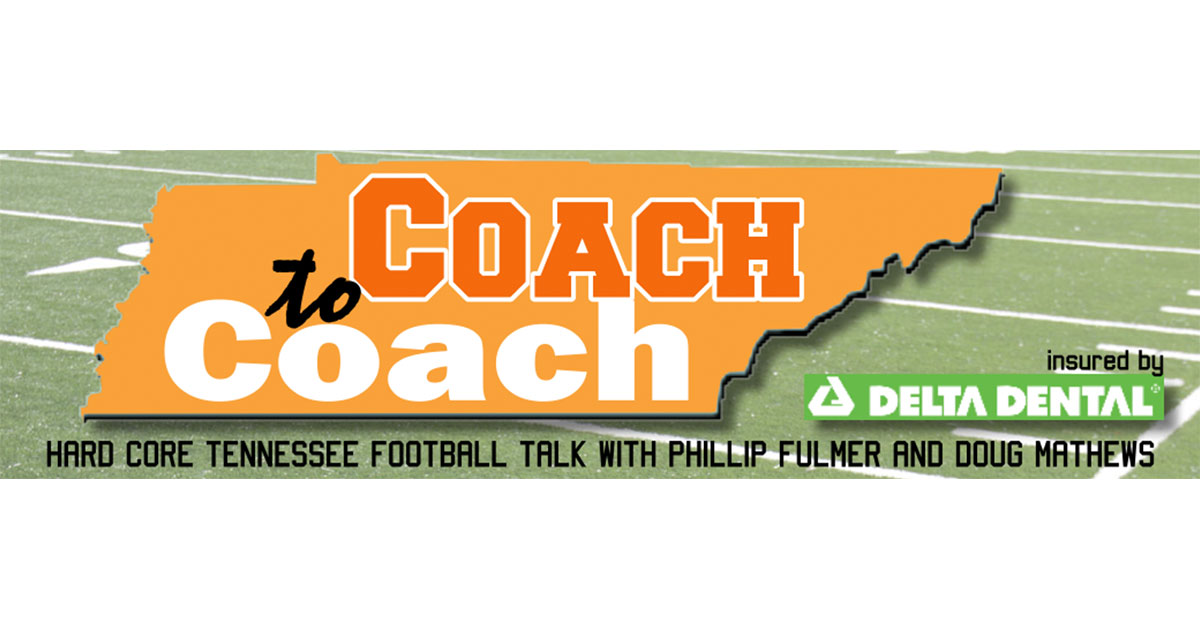 Rheem and Ed's Supply Announce Sponsorship of Coach to Coach
Ed's Supply and Rheem Sales Company announces sponsorship of Coach to Coach, a state wide pre-game program featuring SEC football commentary. This three year partnership puts Ed's Supply and the Rheem Brand in the center of communities all across Tennessee.
The state of Tennessee bleeds orange and football rules the fall.
Coach To Coach, a 60-minute pre-game program, takes you inside the coach's meeting with two Tennessee legends, former Tennessee Head Coach Phillip Fulmer and former Tennessee Defensive Coordinator Doug Mathews. These two coaching pros shared an office in Knoxville during the Johnny Majors era – so they cut their coaching teeth talking x's and o's.
Every week, Coach Fulmer and Coach Mathews will breakdown what happened in last Saturday's game – and what they expect to happen this week. It's like being in the film room for the first coach's meeting of the week….because that's truly what it is. Your listeners are connected to the men who developed offensive and defensive game plans for Tennessee for more than two dozen combined years.
Coach To Coach will run weekly for 20 weeks beginning August 6th. Please visit www.coachtocoachradio.com to find an affiliate near you that broadcasts the program. Times vary by market but generally will fall within the following slots: Thur 4pm – 8pm, Friday 6m – 8pm or Saturday 6am – 11pm.
We are growing the brand awareness of one of the industry's most reliable Heating & Cooling products and are equally committed to investing in our Rheem Dealer network to help them grow profitably and exceed the needs of their homeowner customers. Call us at 615-242-4345 to hear more about how Ed's Supply and Rheem can serve you.