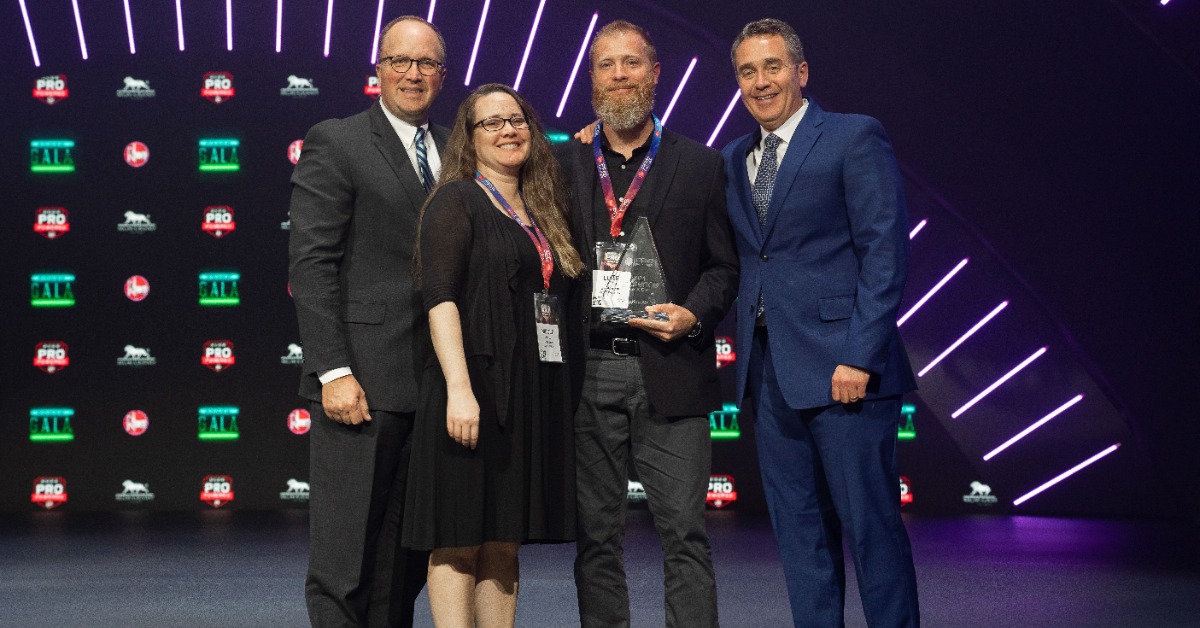 2022 Rheem Pro Partner Conference: Action Air Wins National Award
Rheem Manufacturing hosted the 2022 Rheem Pro Partner International Conference in Las Vegas earlier this month.  Rheem's premier HVAC dealers, called Pro Partners, traveled from all over the United States and beyond to attend this biennial event.  Pro Partners spent two days learning about new Rheem product innovations, diving into new ideas on marketing, and communicating with Rheem's preferred vendor partners.  This event featured special guest speaker Rohit Bhargava, Wall Street Journal and USA Today bestselling author of the Non-Obvious Trends series of books.  Bhargava gave Pro Partners insight into how to find valuable trends happening in their daily lives that most people simply overlook.  Also featured at the conference was comedian and former The Tonight Show host Jay Leno, who entertained the crowd with an amazing comedic performance.
One of the major highlights of the Pro Partner Conference was the Awards Dinner on the final night.  At the dinner, Rheem gave out their national and international awards in various categories to their top performing Pro Partners.  Winning Pro Partners were brought on stage and recognized in front of more than three thousand Pro Partner attendees from across the United States and countries abroad.  Ed's Supply is proud to announce that one of their local Pro Partners, Action Air in Clarksville, TN, earned the national community award called the Difference Maker Award.  This award is given to the Pro Partner who gives the most back to their community and is focused on making the community around them better.  Action Air invests in many community efforts each year, including partnering with the local humane society, running an annual Christmas toy drive, working with the local military at Ft. Campbell, and many more.
Ed's Supply Co. is proud to partner with Action Air and our many local Rheem Pro Partners.  To find out more about our Pro Partners, visit www.rheempropartnerstn.com.