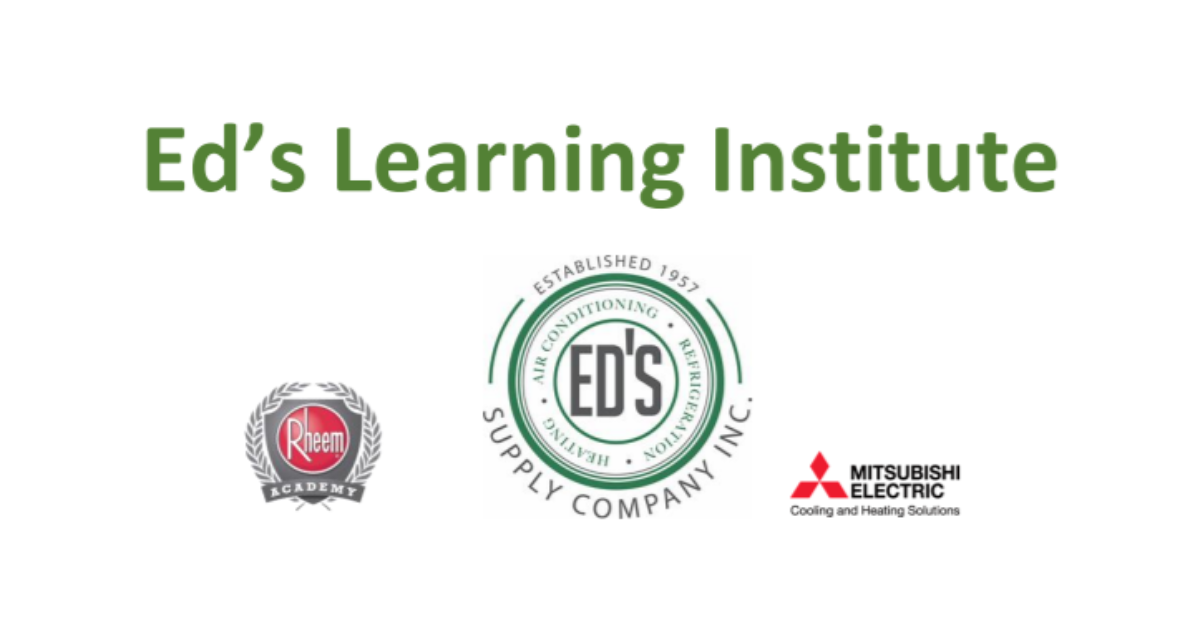 Just Released! 2022 Spring Training Schedule
Ed's Supply Co. announces its Spring Training Schedule for 2022.  This schedule offers trainings which cover a broad variety of technical topics, and features certified Rheem and Mitsubishi trainers.  From basic heat pump components to top tier Rheem inverter systems, contractors can learn how to install, service, and troubleshoot even the most complex residential HVAC systems.
Want to know more about Mitsubishi's mini-split system offerings?  Attend one of the five Mitsubishi M&P Service and Installation classes being held at branches across middle and west Tennessee and Bowling Green, KY.
To enroll or for more information on these course offerings, contact one of our DSC's at (615) 244-2600 or:
George McDowell – gmcdowell@edssupply.com
Steven Phillips – sphillips@edssupply.com
*Visit the "Training Resources" page for class flyers on each class