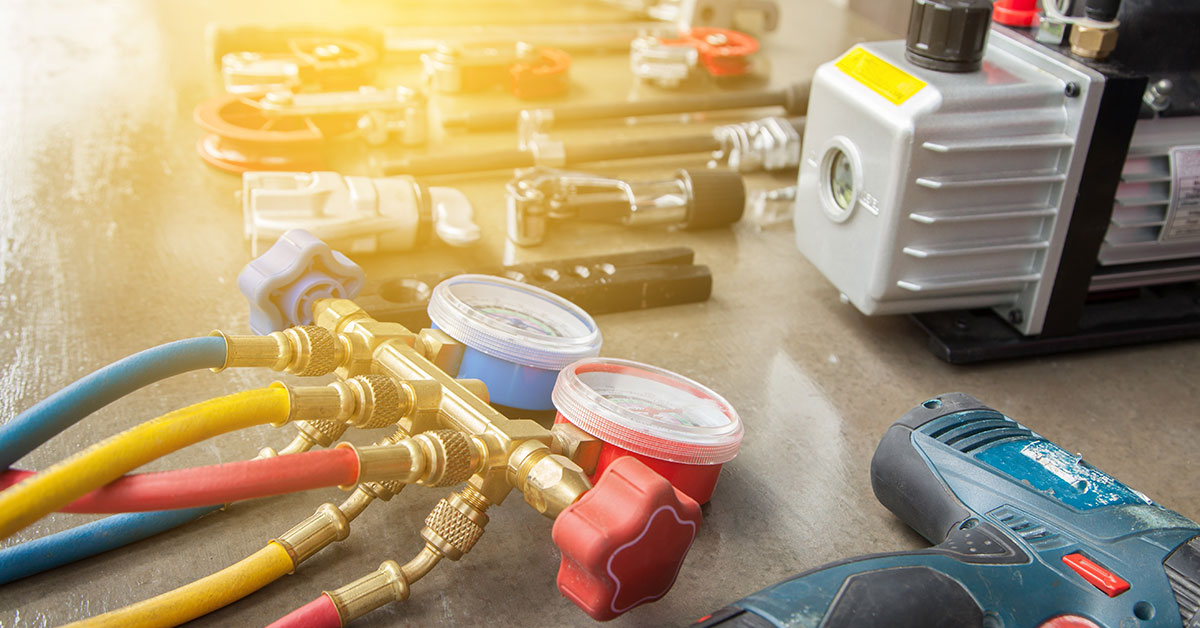 Make Servicing Easier with Connected Tools
Smartphones and tablets are used in nearly every part of our life– and HVAC tools are no exception.
Here are a few products that connect with an app on your phone to make your job easier and more precise.
Sporlan SMART Service Tools
-SMART Service Tools from Sporlan are lightweight wireless sensors that sync with an app, enabling you to read, record and export system real-time pressures and temperatures.
-Automatically displays superheat and subcooling. Contractors monitor system's performance anywhere within Bluetooth range, minimizing steps between components and equipment.
-Hoses are eliminated reducing charge loss. Data is easily recorded, saved and emailed providing proof of work.
Yellow Jacket ManTooth Wireless Digital Gauge
-Wirelessly calculates and displays the system's actual pressures, temperatures, superheat and subcooling in an easy-to-read color format on your smart phone device
-Share screenshots via e-mail right from your phone, easily track and store service history
Test system without losing refrigerant (no hoses and manifolds necessary)

Built-in Schrader ports to easily adjust refrigerant charge

Range up to 400′ (unobstructed)
http://yellowjacket.com/product/mantooth-single-pressure-wireless-digital-pt-gauge/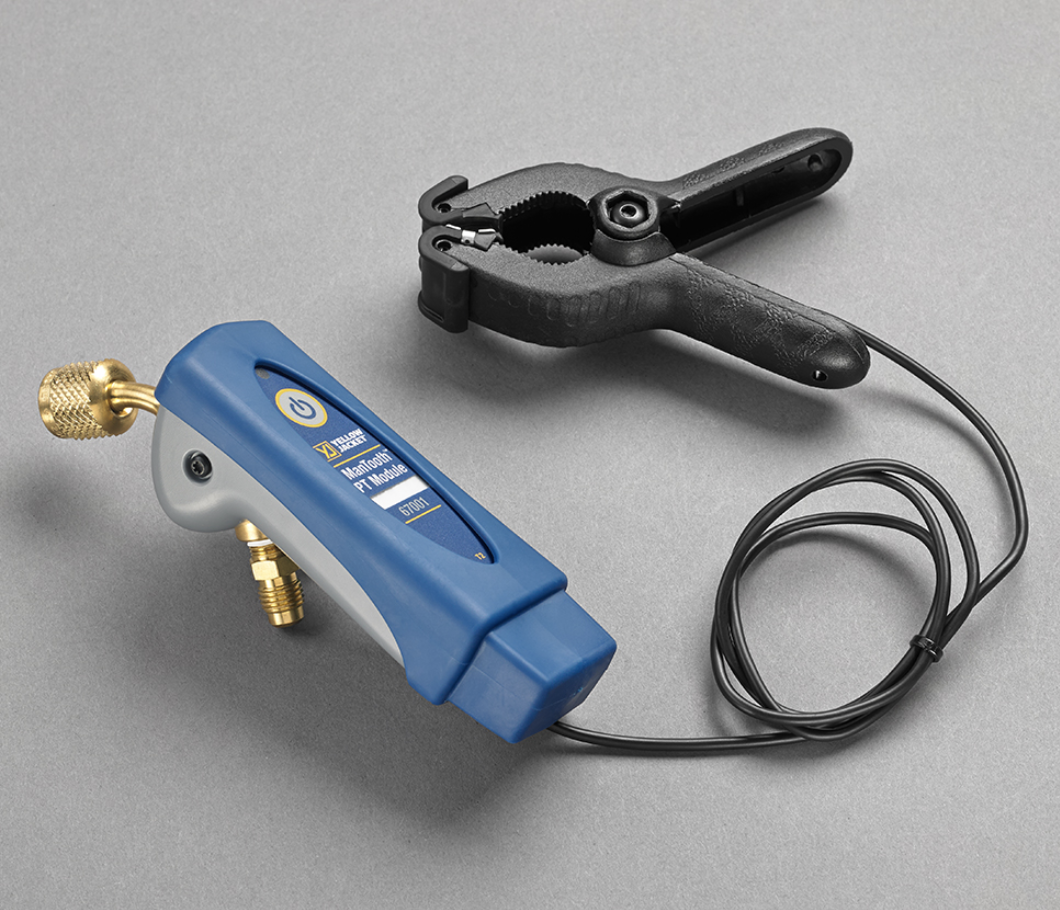 Wey-TEK HD Wireless Refrigerant Charging Scale
-Communicates and displays through downloadable free app on your smartphone or tablet or through an optional wireless handpiece
-Bluetooth range of 30 ft. (10 m)
-Measures in pounds/ounces, kilograms/grams, decimal pounds, or ounces only
-Large, durable, non-skid weighing platform
-Industry first alarm mode indicates when a programmed target refrigerant charge is reached
-Job log function tracks refrigerant transferred; log file can be emailed from your smart phone for analysis or record keeping (app only function)
http://products.inficon.com/en-us/Product/Detail/Wey-TEK-HD-Wireless-Refrigerant-Charging-Scale?path=Products%2Fpg-ServiceToolsforHVAC-R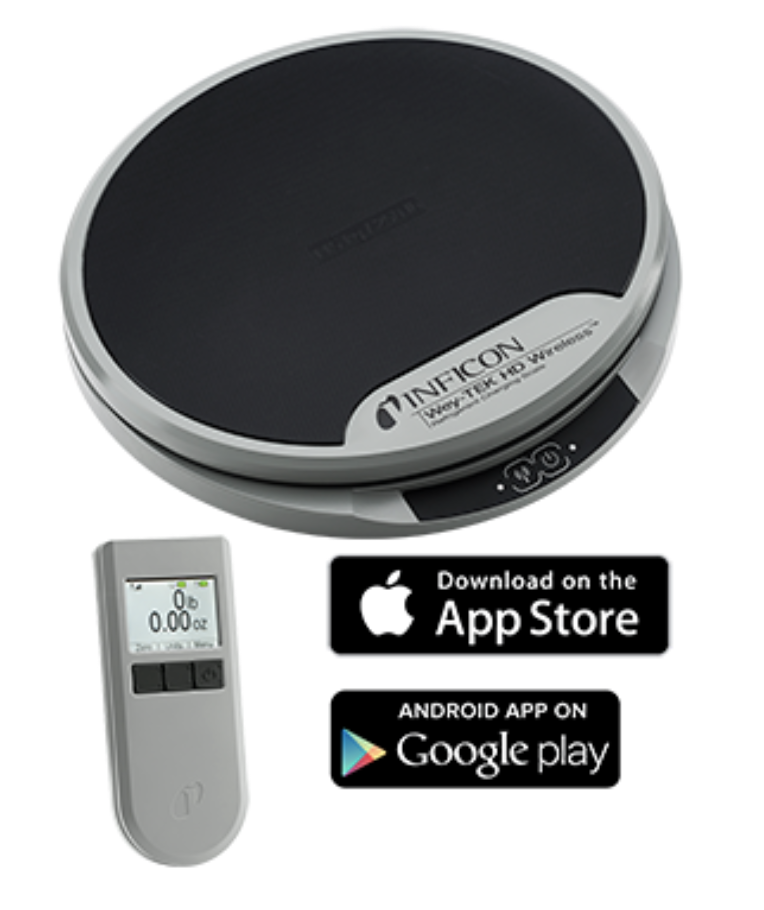 Testo 550 & 557 Digital Manifold
The digital manifolds from Testo will help you to adjust and service refrigeration systems accurately and efficiently. With the new Testo app you can now link up the manifolds with your Smartphone or tablet. The App has many practical functions for all aspects of refrigeration, air conditioning, and heat pump systems.
-Allows for remote viewing (up to 65 ft.) so that you can monitor system parameters away from the compressor, allowing for you to do other work
-Displays and records trending data for better troubleshooting analysis
-Allows you to create custom reports with your company logo, contact information, and even include photos
-Customize and keep your manifold's refrigerants up to date
-Download new refrigerants from the Internet
http://www.testo.com/en/home/products/air_conditioning_and_refrigeration/btapp.jsp