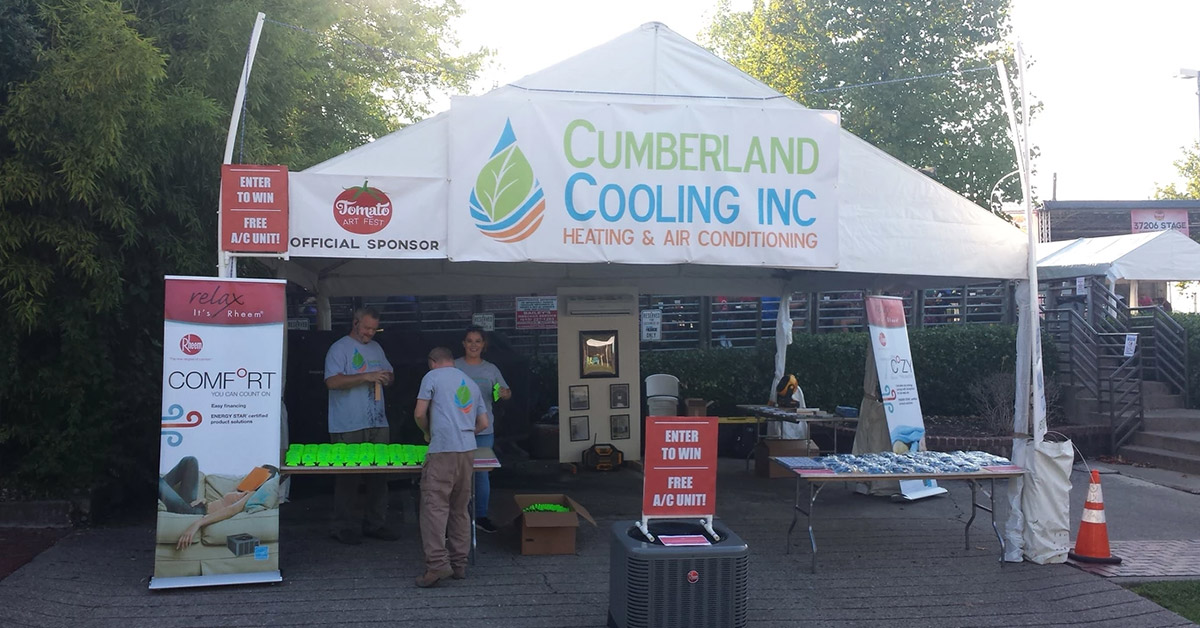 Tomato Art Festival Offers Creative Use of Rheem Marketing Dollars
Nashville, TN is known as a culturally rich city, full of diversity and entertainment. A great example of this is the annual Tomato Art Festival in East Nashville.
At this event each year, thousands of people visit East Nashville's Five Points to celebrate local art, food, and entertainment. This community building event highlights the best that East Nashville has to offer, including local heating and air contractors.
As a premier Tomato Art Festival sponsor, Cumberland Cooling Inc. decided to take advantage of the opportunity to promote their business and Rheem Residential HVAC products to this thriving community. Cumberland Cooling is based out of East Nashville, and primarily services the East Nashville area. This sponsorship afforded them the opportunity to reach a large portion of their local customer base with personal interaction and business information.
Ed's Supply Co. was proud to partner with Cumberland Cooling to assist with Rheem branding and marketing for this event. Rheem Heating and Cooling offers a variety of marketing tools to help Rheem dealers grow their business profitably and effectively. With the added support of Ed's Supply Co., local Rheem HVAC dealers can maximize their marketing efforts through Rheem programs and promotions.
If you are an HVAC contractor who would like to know more about how Rheem and Ed's Supply can help your business be more dynamic, reach out to your local Ed's Supply Co. distributor to learn more.