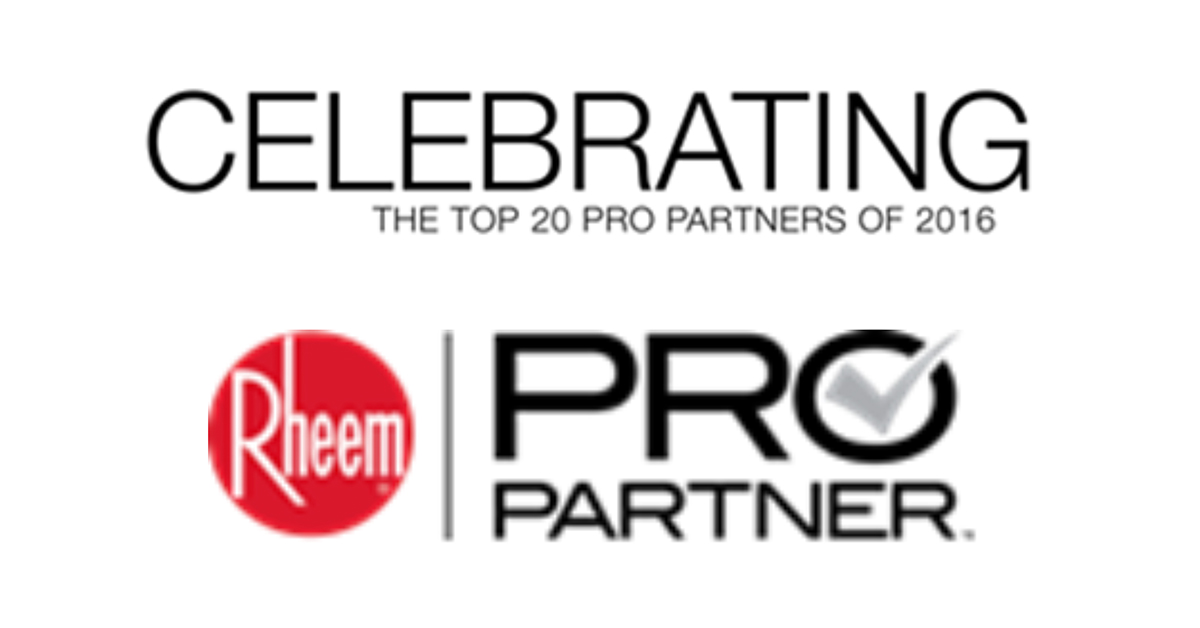 Two Middle TN Contractors Awarded Rheem Top ProPartner
Ed's Supply is pleased to announce two distinguished Middle Tennessee Rheem contractors will be awarded with Top 20 ProPartner status for 2016.
Rheem® recognizes the Top 20 Pro Partners™ throughout the United States by considering not only sales, but product mix, growth and Rheem program engagement too. The Top 20 winners will be recognized and awarded during the Pro Partner National Conference May 3-4 at South Point Resort & Casino, in Las Vegas, Nevada.
Middle Tennessee's Top Pro Partners of 2016!
C & M Heating & Cooling Ed's Supply Company
Prentice Alsup Heating & A/C Ed's Supply Company
Earning the status of a Rheem ProPartner means the contractor maintains high-performing Rheem product sales, highest levels of customer service and satisfaction by maintaining a four-star rating on the Online Ratings and Reviews program, a minimum number of continuing education hours and commitment to the highest business standards.